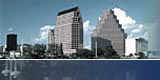 Friday, Friday and Kazen, L.L.P.
"As amicable as possible, but as tough as needed."
Disclaimer
None of the information posted on this website is considered or offered as legal counsel.
The Friday, Friday & Kazen, L.L.P. Attorneys at Law web page contains links to third-parties. If you choose to visit those sites, we are not responsible for their privacy policies or how they treat user information. Friday, Friday & Kazen, Attorneys at Law will not be liable to any party for any direct, indirect, special or other consequential damages pertaining to any use of this web site, or on any other hyperlinked web site, including, without limitation, any lost profits, business interruption, loss of programs or other data on your information handling system or otherwise.